An original abstract black and white modern abstract painting titled 'MOCODA'.
This painting was created by Ohio artist Brian Elston in 2021 with acrylic on heavy duty art paper.
Sold unframed. It measures 14 in. x 11 in. 
The inspiration for this painting comes from modern design and abstract expressionism. It is signed, titled and dated on the reverse.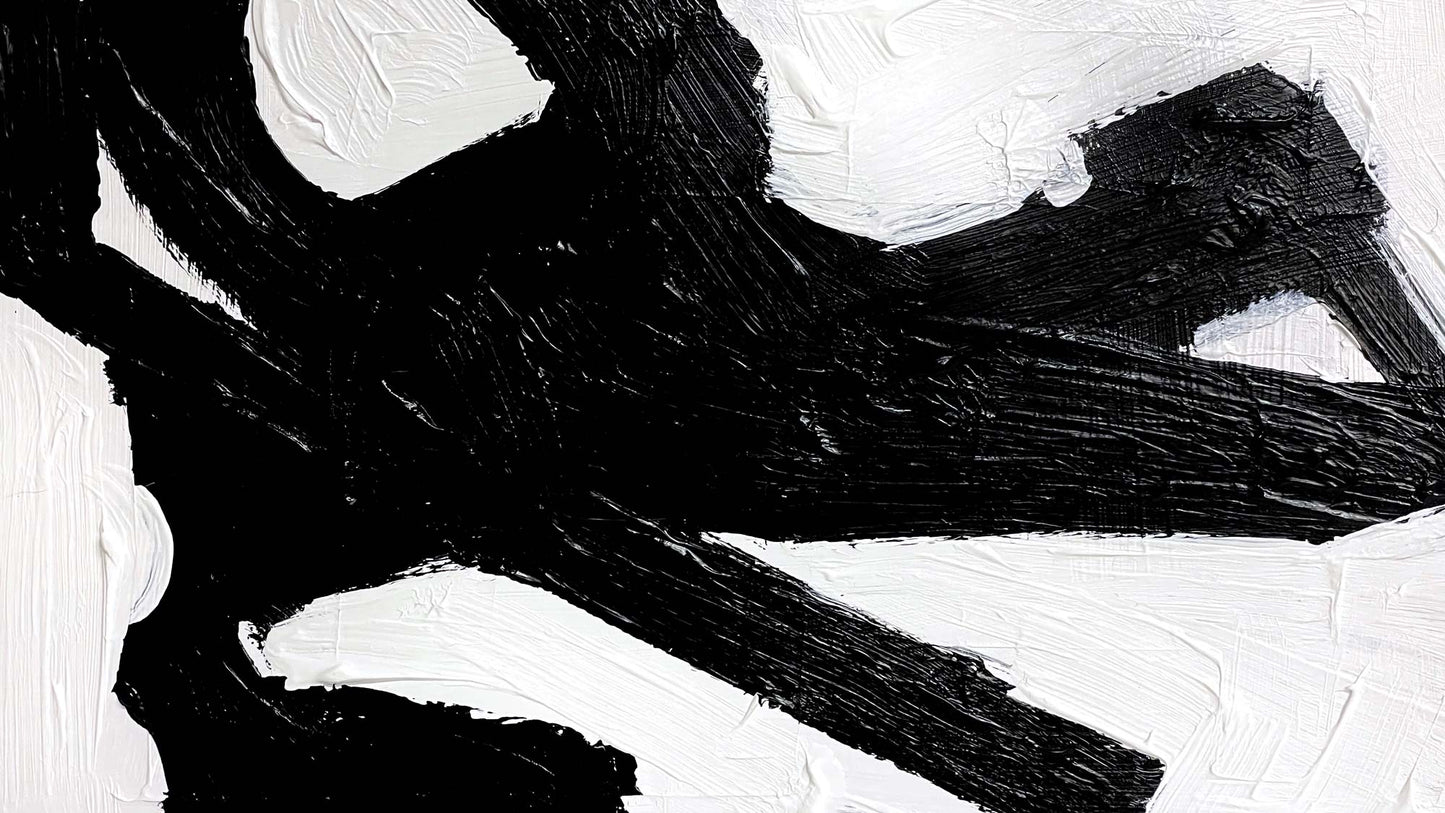 Brian Elston
"I choose to graze and explore in art to find new ideas. I am a conceptual thinker and create paintings in an assortment of different styles. My work reflects ideas of structure, gesture, geometry and texture.

The influence of my art is from graphic design, sculpture, minimalism, graffiti and street art. The goal is to create an engaging visual experience for the viewer through composition, mark making, form, dimension and texture.

Each painting is created using layers of visual and / or tactile texture using enamels, modeling paste, gravel / sand stones, and heavy body acrylic. I use the highest quality vibrant pigment paints, mixed mediums and archival canvas to create each painting."