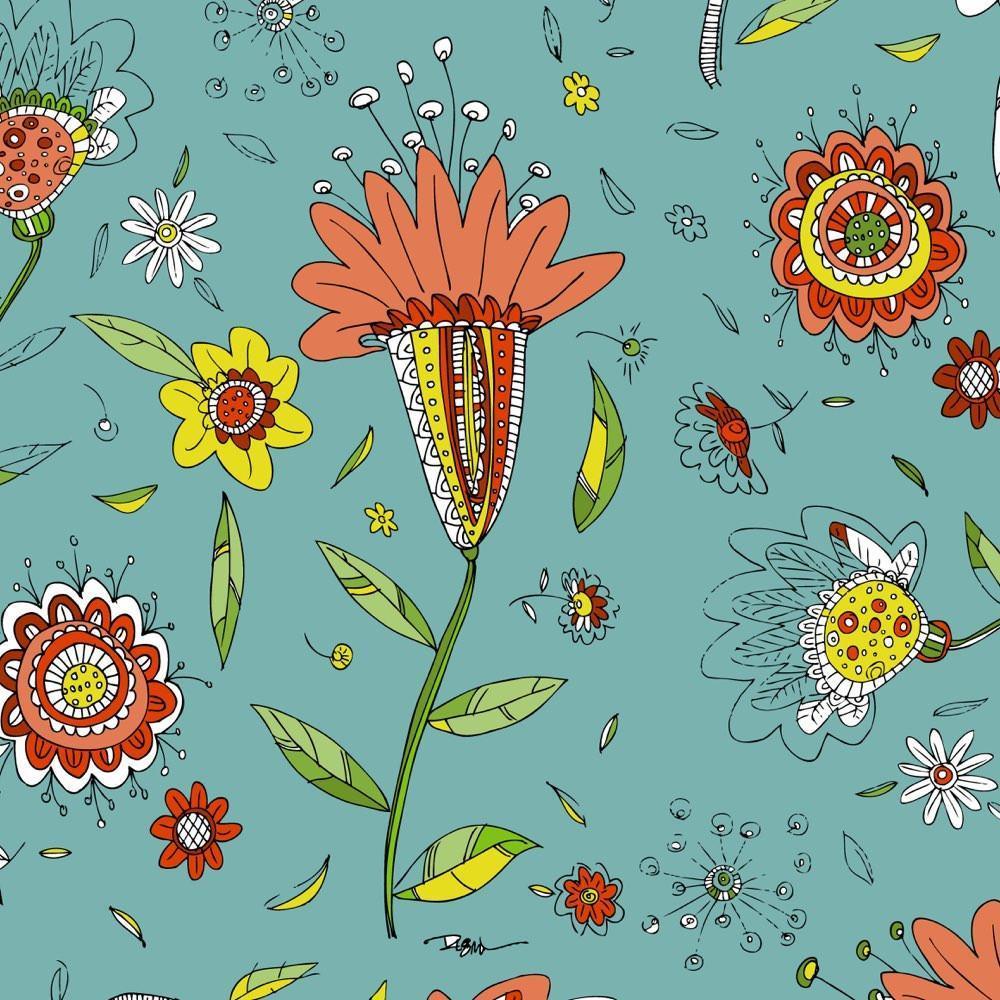 Wrapping gifts has always been a flurry of cutting, layering and embellishing with pretty yarns and ribbons. For years I've stamped and drawn my own wrapping paper when I have the time.  One year I even made screens and screen printed my wrapping paper, well ahead of Christmas, only to roll it up and stash it somewhere "safe" in the studio so it wouldn't be damaged. Yeah.  I never saw it again.
This year, in the midst of the adult coloring phenomenon, I decided to share one of my favorite gift wrap illustrations with you FOR FREE. It's a big file, nearly 8mb, so be forewarned it may take a couple minutes to download. This baby is 24x36" at 300 dpi.  If you don't know what all that jargon means, that's ok.  You don't have to. It's just big. If you just have some little gifts to wrap, you can choose "fit to page" in your printer menu, or take it somewhere like Staples print desk to print it larger.
I've found that Staples will print this as an Engineering Print if you ask nicely, for under $4 at 24x36".  That's one hell of a deal for such a custom sort of giftwrap! Just download the file and pop it onto your jump drive, take it in and hand it over. It's as easy as that.  Here's an unauthorized link to their engineering drawing printing page on the website.
I hope you enjoy coloring and wrapping with this new illustration as much as I enjoyed making it for you. Happy coloring!
-Rebecca