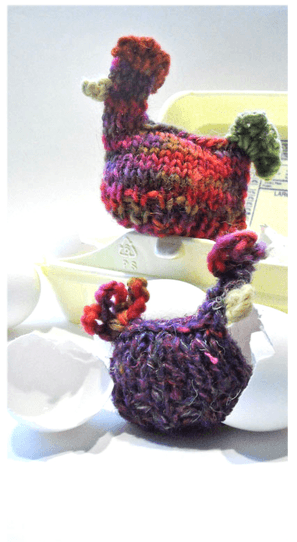 Today there was a request for a chicken knitting pattern from 2009. I realized that the link had broken from an old website so decided to revive the classic pattern. Now I'm thinking I might just need to make some fresh chickens for myself. 

I found the cache of old patterns and will be republishing them here for free!
October is perfect for cozying up with your favorite handmade mug of something tasty and a bit of knitting.
DOWNLOAD THE FREE PATTERN HERE.
Happy knitting!