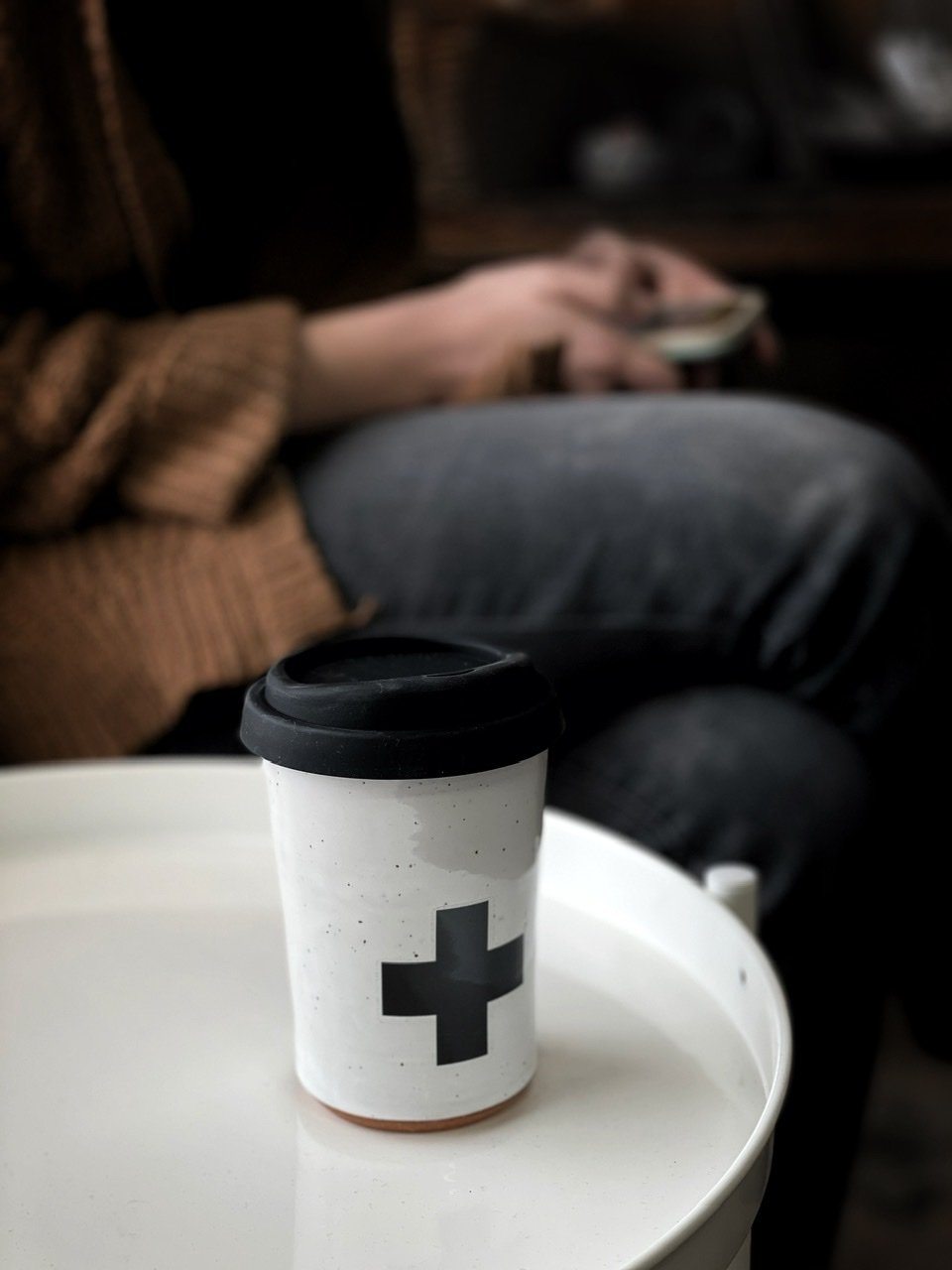 The Gravesco Pottery travel mug is the result of over 3 years of testing and testing and more testing! We tested the angle of the lip to make sure it is comfy to drink from but also so the silicone lid snaps on tight without leaking. No one needs a leaky travel mug. Ew.
The resulting travel mug has a tight fitting lid and sometimes we've heard you have a hard time getting that lid on, especially when you travel mug is full of your favorite hot beverage. No worries! We've got you. 
I made a short video to show you the trick I use to get these lids on easily every single time. It's a piece of cake once you get it - but I always recommend trying it a few times with an empty cup until you get the hang of it.
I hope you enjoy the video and it is helpful!
-Rebecca