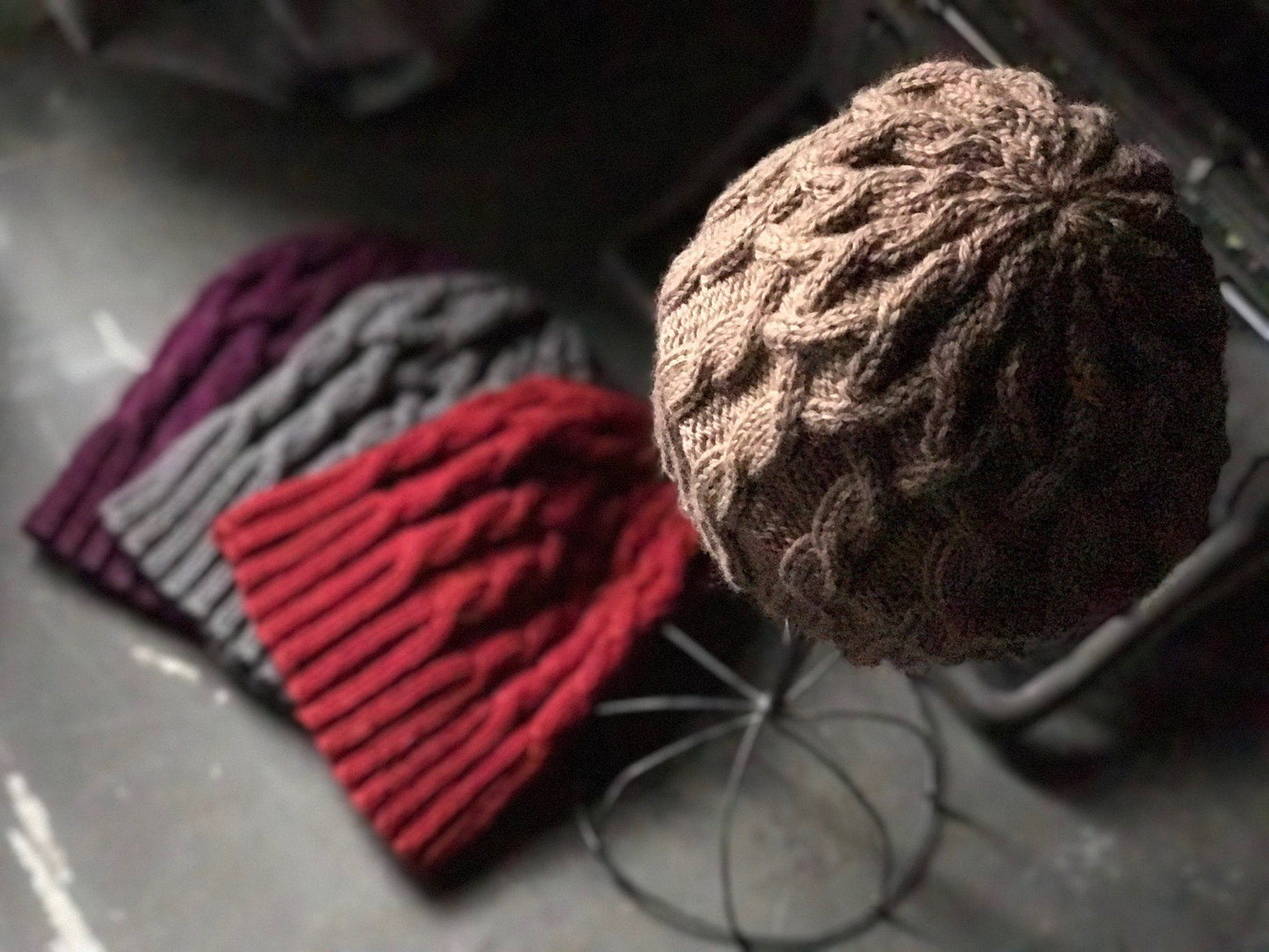 There's nothing quite like a good cabled hat. When it's combined with cashmere and a quick to knit pattern, it's even better! I couldn't stop at one. I knit it in 4 different colors using Knitpicks Capra DK Merino Wool and Cashmere yarn and 16" US 5 circular needles and double point needles for the last round of decreases. It takes about 140 yards of DK weight yarn if you have something in your stash or want to use a yarn from your local yarn shop.
When I was first beginning to knit cables from charts I was intimidated by the larger charts and would usually pass on the patterns, even though I really loved the finished knitting. Because of my initial intimidation, I decided to break out the charts into small and manageable charts to make it easier to follow along if you're a beginner. 
If you can knit a cable, you can knit this hat! If you've never knit cables before, just look for a youtube video. I like the ones from Knitpicks and Purl Soho for techniques.
The most challenging bit of the pattern is that at the beginning of some rows, you'll need to shift your marker that marks the beginning of the round. I found it easiest to just have 2 on hand. I place the spare one where it needs to be then remove the original when I get to it. It'll make more sense once you get rolling.
It's time to settle in with a handmade mug full of your favorite beverage and grab your needles. Happy knitting!
Download the FREE Knitting pattern HERE.