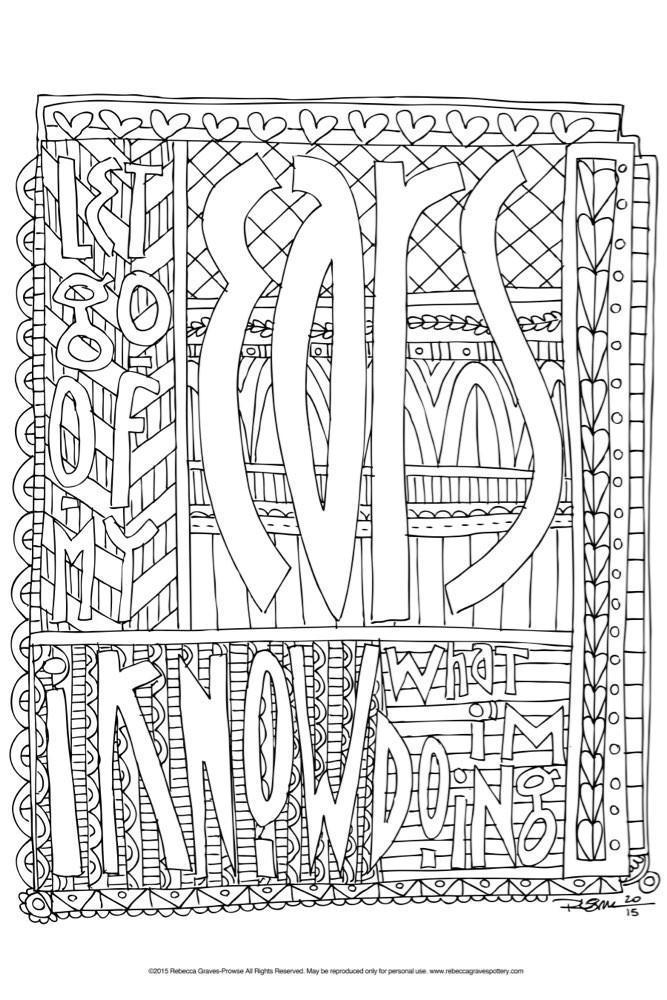 When you're stuffed to the gills with your holiday dinner and jonesing to use the new "adult" markers that you found in your stockings, here's a little political incorrectness to keep you amused and coloring for hours.
"Let go of my ears, I know what I'm doing" is a favorite saying of a long time friend and it makes me giggle every single time I hear it. 
I mean, really. Are you as tired as I am of people trying to tell you what to do? And I don't mean in the bedroom. Get your mind out of the gutter. That's for next month's free coloring page.
Do what you want. You know what you're doing. You've figured it out. 
;)
Here's a free coloring page for you to enjoy. Feel free to print this as small or as large as you like. The file is huge so you can actually print it as an engineering drawing at 24"x36" if you like. I love coloring big!
The bigger the better!
It's a big file, nearly 7mb, so be forewarned it may take a couple minutes to download. This baby is 24x36" at 300 dpi.  If you don't know what all that jargon means, that's ok.  You don't have to. It's just big. If you want to print this at regular paper size just choose "fit to page" in your printer settings, or put it on a jump drive and take it somewhere like Staples print desk to print it larger.
I've found that Staples will print this as an Engineering Print if you ask nicely, for under $4 at 24x36".  That's one hell of a deal for such a custom sort of poster! Just download the file and pop it onto your jump drive, take it in and hand it over. It's as easy as that.  Here's an unauthorized link to their engineering drawing printing page on the website
I like to use these oversize prints for giftwrap. What do you do with it after you've colored a ginormous poster? Wrap a present with it! DUH!
Now get out your crayons, pencils, gel pens, markers or whatever else you're using in this crazy adult coloring book full contact sport and get going! I'd love to see what you do. To share yours, post a photo of your finished coloring page on Instagram and tag @gravesco in the photo.
Enjoy! (or don't. I'm not going to tell you what to do.)