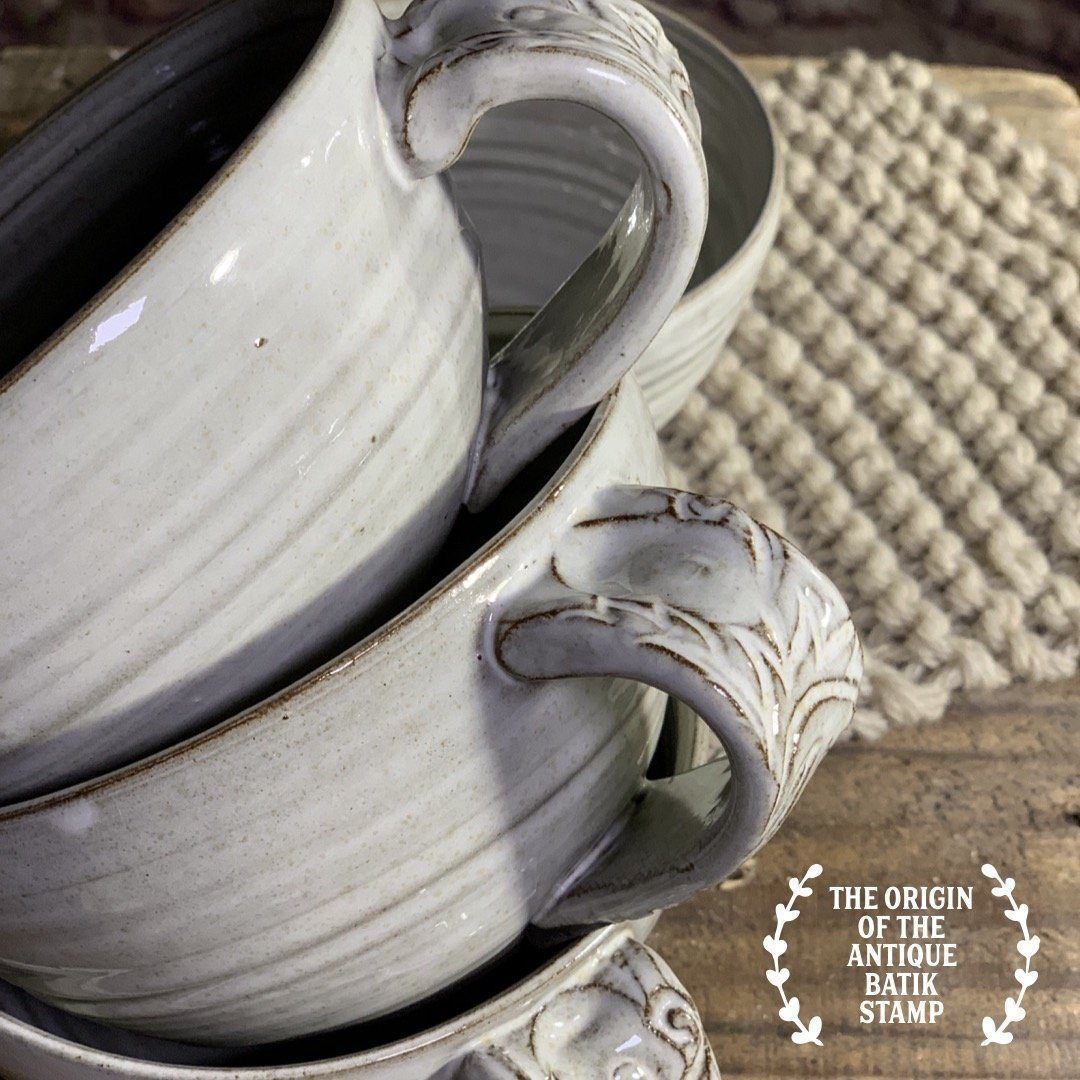 The origins of the Antique Batik Stamps
In the 1990's I had an infatuation with making jewelry that did not fall into the category of what I considered to be very conformist style. It was the yuppy era and everything was bigger, brighter and shinier but I wanted to wear jewelry that was earthier and more rustic. During that time I started making jewelry as a side project and even spent a good amount of time in a goldsmith's shop watching and learning enough to know that wasn't the right track for me. While I decided that it wasn't the passionate calling of my future I still loved designing and crafting unique wearables and loved every moment of learning new techniques. Learning is sort of my jam.

The first year that I had the pleasure of attending a gem and lapidary show for wholesalers with the jeweler I hung out with was an eye opener. It was a wonderland. An entire five story hotel in Detroit was transformed into a gem and lapidary bazaar. Each suite was a different vendor's stall. Each one set up their shop in the living room and lived in the bedroom. The hotel was filled with the scents of food being cooked in several of the rooms, tables were piled high with gemstones and pearls, and a few rooms had miscellaneous items from all over Asia. It was a sensory treat, catastrophic to my bank account and I loved every moment.

In one of the vendor's rooms filled with strands of gemstone beads I found a basket on the floor filled with antique wooden batik stamps. I fell in love. At that time I had absolutely no idea what I would do with them but understood that aside from being beautiful and richly patterned, they were rare, handmade and the textures were so compelling I couldn't pass them up. I purchased two of the stamps at that show and a year later returned to the vendor to purchase one more.

For the last twenty or more years those little wooden stamps have been nestled in a book case somewhere in the various places I've lived; a reminder of that first show and a fleeting glimpse into the making of antique fabrics. The last time I moved, I rediscovered the stamps while unpacking one of my last boxes. The gorgeous antique batik block is now finding its home in my studio making impressions in clay.

The textures have inspired a new line of functional pottery I call The Batik Collection for obvious reasons. I hope that the textures and visual interest inspire you as much as they have inspired me.